VSP
x
EightBit.Me
Trophy Collection
The third VSP partner mint with EightBit.Me.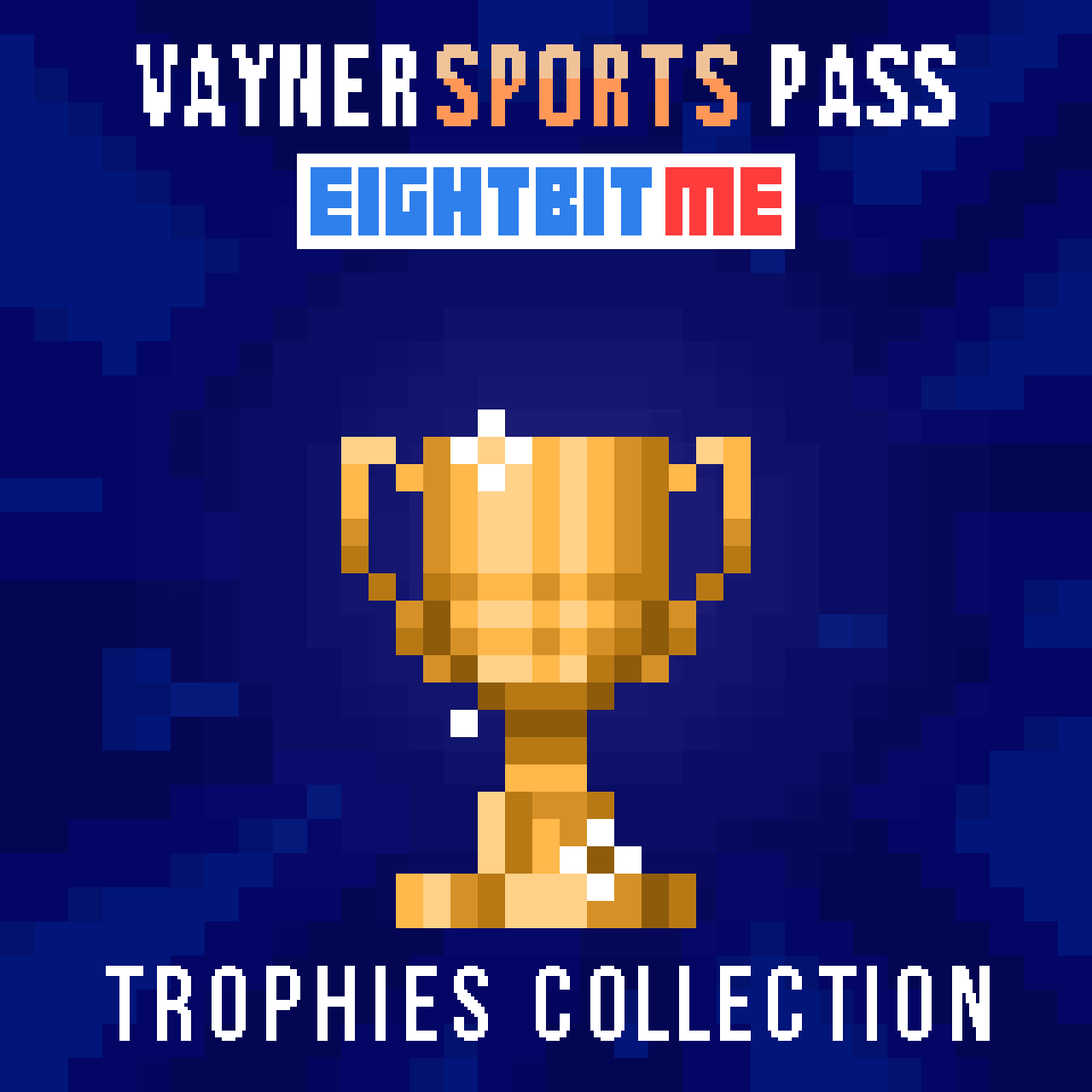 How it Works
Mint any combination of the 10 base Trophies or 5 spec Trophies based on the specatcular VSP you hold.
For ex: If you hold 6 VSPs (4 base, 1 gold and 1 lava) you can mint any combo of 4 base Trophies, 1 gold Trophy, and 1 lava Trophy.
Your VSP will NOT be burned when it is used to mint.
NFT Info
Type: 15 open editions
Baseball Trophy
Basketball Trophy
Esports Trophy
Football Trophy
Golf Trophy
Hockey Trophy
MMA Trophy
Soccer Trophy
Tennis Trophy
Volleyball Trophy
Lava Trophy
Gold Trophy
Bubble Gum Trophy
Diamond Trophy
Hologram Trophy
Additional Info
Baseball Trophy

Basketball Trophy

Esports Trophy

Football Trophy

Golf Trophy

Hockey Trophy

MMA Trophy

Soccer Trophy

Tennis Trophy

Volleyball Trophy

Lava Trophy

Gold Trophy

Bubble Gum Trophy

Diamond Trophy

Hologram Trophy
VSP Checker
Want to buy a VSP on the secondary market to mint this collection? Enter the Token ID to see if this NFT is eligible for this partner mint.
About the Artist — EightBit.Me
My name is Addison Kowalski. I've had the pleasure of designing product experiences for Disney, Star Wars, Blue Bottle Coffee, and quite a bit more. I'm also the co-founder of EightBit.Me and founder of the recently announced Old Sport NFT. When I'm not building products, you'll find me making craft cocktails and watching the NBA.